ADI Rescue Training
Who is it for?
Anyone that has been training with other Instructor training establishments, colleges or driving schools and has failed one or two attempts at either the Part 2 or Part 3 test.
How will it help me?
The training is intensive and direct! Designed to identify and remedy ANY weakness or weaknesses in your driving or instructional technique.
How much does it cost?
Part 2 Rescue Training
Duration: 1.5 Hour sessions
Trainer to Trainee Ratio: One to One
Cost: £55.00 for 1.5 hours
What do the Part 2 Sessions involve?
The Part 2 training involves assessment and correction of your driving technique.
You must have sound knowledge of the Highway Code and Driving the Essential Skills plus the ability to take 'constructive' criticism!
Each session your driving will be assessed and corrected (where necessary), and you will be given a written progress report at the end of each session.

Part 3 Rescue Training
Duration: 1.5 – 2 hour sessions
Trainer to Trainee Ratio: One to One
Cost: £55.00 for 1.5 hours
£70.00 for 2 hours
What do the Part 3 Training involve?
Each session you will cover various PST (Pre Set Test) subjects and more.
You will be trained on teaching techniques that will help you deal with all types of learners from all walks of life on all types of subject.
The Part 3 test will become a formality!
Prices
1 hour £38.50
1.5 hour £55.00
2 hour £70.00
Half Day £105.00
Full Day £205.00
Training
The first step is to book an 'Assessment Session'. This is a 2 hour, in-car session.
I will use role-play scenarios to assess your instructional ability.
Subjects covered are:-
Core-Competencies
Knowledge of subject(s)
Lesson structure
At the end of the session you will be de-briefed on your strengths and weaknesses, and given a written report with guidance on any skills that need improvement.
Further training can also be booked to concentrate on any subject(s) if required.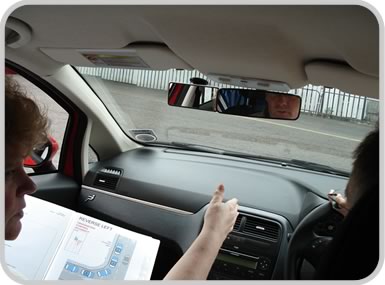 "I can say that Milan's methods of training worked wonders with my confidence where others had confused and I managed a 4/5 on my first attempt 4th July 2008."