ADI Part 2 Test
The practical test of driving ability consists of tests of eyesight, safety questions and driving technique. The test will last for about one hour. You must pass all parts of the test at the same time.
ADI Part 2 training with ONEWAY
The training and preparation for this part of the qualification process is all carried out in-car, on a one to one basis.
The 'average' number of hours differs from person to person, but 12-14 hours with a trainer is normally sufficient.
I will look at your driving style and then advise you on strategies which will begin to raise your driving standard to 'expert' level.
Note: for every hour that you cover with a trainer, we suggest that you practise for 2 hours independently.
One to one in-car training only
Raise your driving level to expert
Quickly eliminate poor driving habits
Please contact me to discuss your requirements.
Prices
1 hour £38.50
1.5 hour £55.00
2 hour £70.00
Half Day £105.00
Full Day £205.00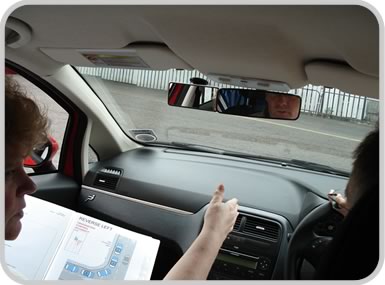 "Thanks to Milan with all his effort and clarity of his work he just made my career and I did not have to start all over again."