Driving Instructor Training
ADI Part 2 & ADI Part 3 Rescue Training
ONEWAY Instructor & Driver Training is an independent; ORDIT registered Driving Instructor Training Company.
ONEWAY training is owned and run by Milan Mehta (DSA ADI/Car).
Milan is a GRADE A DVSA approved ADI (the highest grade an instructor can achieve!). He has been involved in the driver training industry since 1996 and has been training members of the public to become driving instructors since 2001.
Services provided by ONEWAY training:
Locations
All training is carried out at various locations in North and North West London (Barnet, Pinner, Hayes or Greenford Horsenden Lane Test Centres). If you would like training carried out a location near you please email your enquiry to info@onewaytraining.com
See Testimonials to see what recently qualified Driving Instructors have to say about the standard and method of his training.
Milan has also co-written and co-designed professional Driving Instructor Training Aids . These visual aids, books and CDs are used across the UK and in Eire by trainees and fully qualified driving instructors.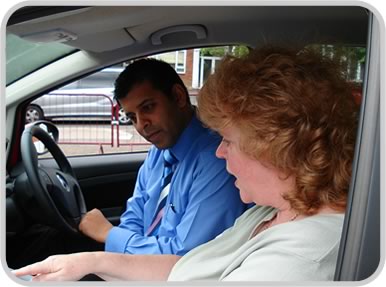 "Without your instruction, understanding & patience, I wouldn't have passed my Part 3"
"The training you gave was excellent and I will certainly be recommending you to others. You're a Top Trainer"
"I thought I'd let you know how much I enjoyed the Part 3 training, I only wish I'd known about you from the start"